4-star campsite on the Côte d'Azur
Fall in love with the Côte d'Azur
Camping de Saint Aygulf plage **** welcomes you. We will welcome you from the 1st Saturday of April to the last Saturday of October. A little corner of paradise where it is good to live with family and friends.
Read more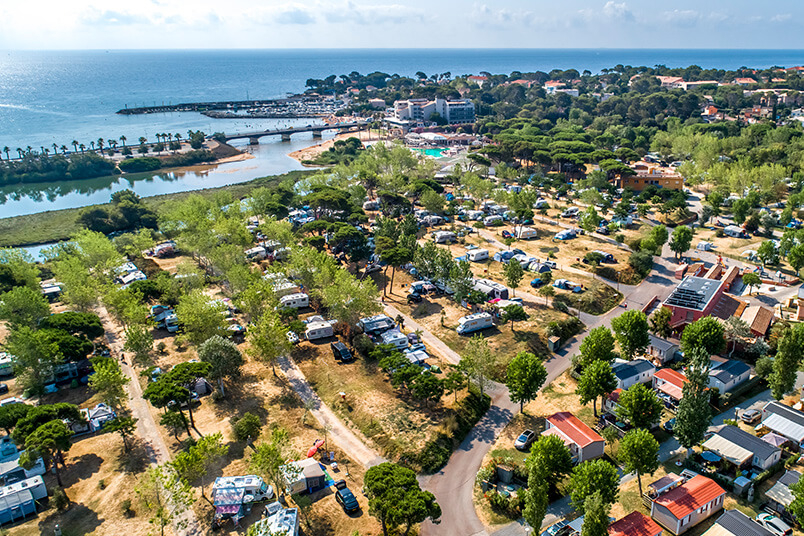 What's new at the campsite
Every year Camping de Saint-Aygulf Plage innovates for the comfort and pleasure of its holidaymakers as well as for the environment. Discover the novelties of this new season :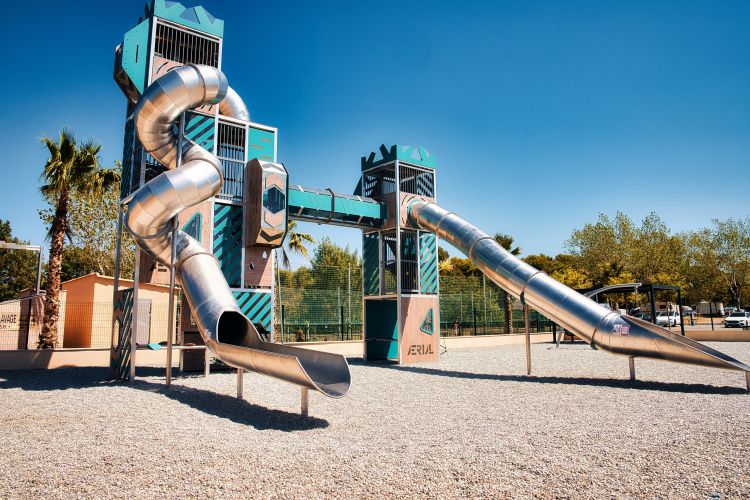 Discover our new playground completely redone for the delight of your children between 8 and 14 years old.
With its air of labyrinths, this new space ...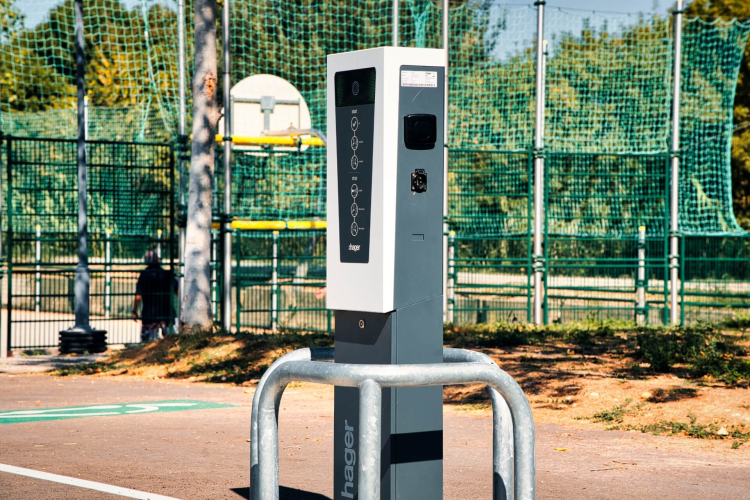 Electrical terminals New
2022
Twelve electrical terminals have been installed within the campsite. They are available free of charge to charge your electric vehicles.
They are reserved only for customers of the Saint-Aygulf Plage campsite.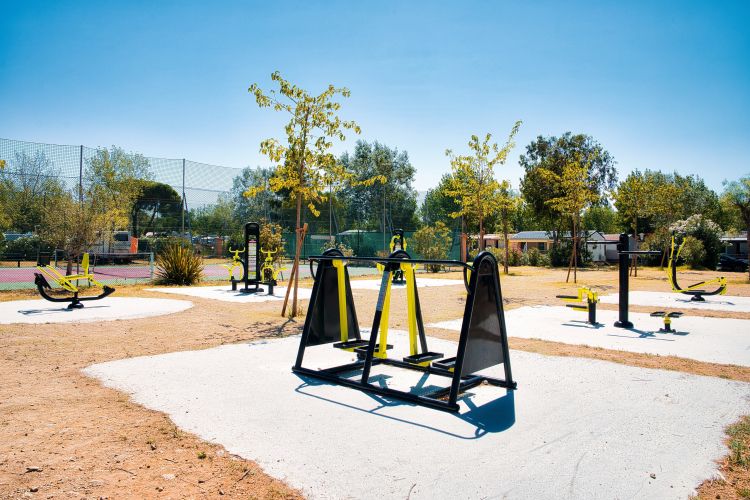 For athletes wanting a change of scenery during your holidays, discover our fully equipped outdoor gym. Enough to change the routine for a few days by the sea under our beautiful Mediterranean sun.
The services of the Campsite
Campsite with water park in Fréjus in the Var
Open from mid-April to mid-October
Discover our beautiful aquatic area of 2000 m² where slides and water games are honored. A wonderful stay is looming in the Camping de Saint-Aygulf Plage!
An outdoor pool, a paddling pool for our little ones, a sliding area and many umbrellas, will ensure that families and friends will surely spend a memorable holiday.
(subject to favourable weather)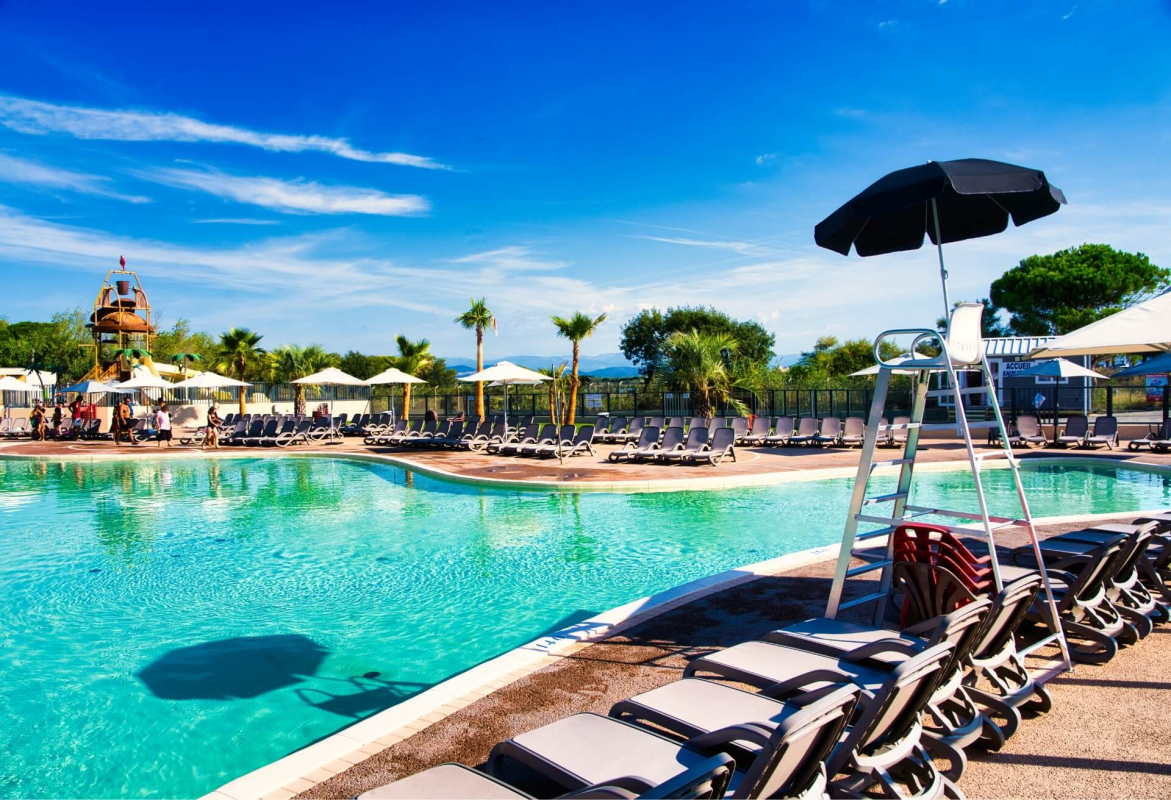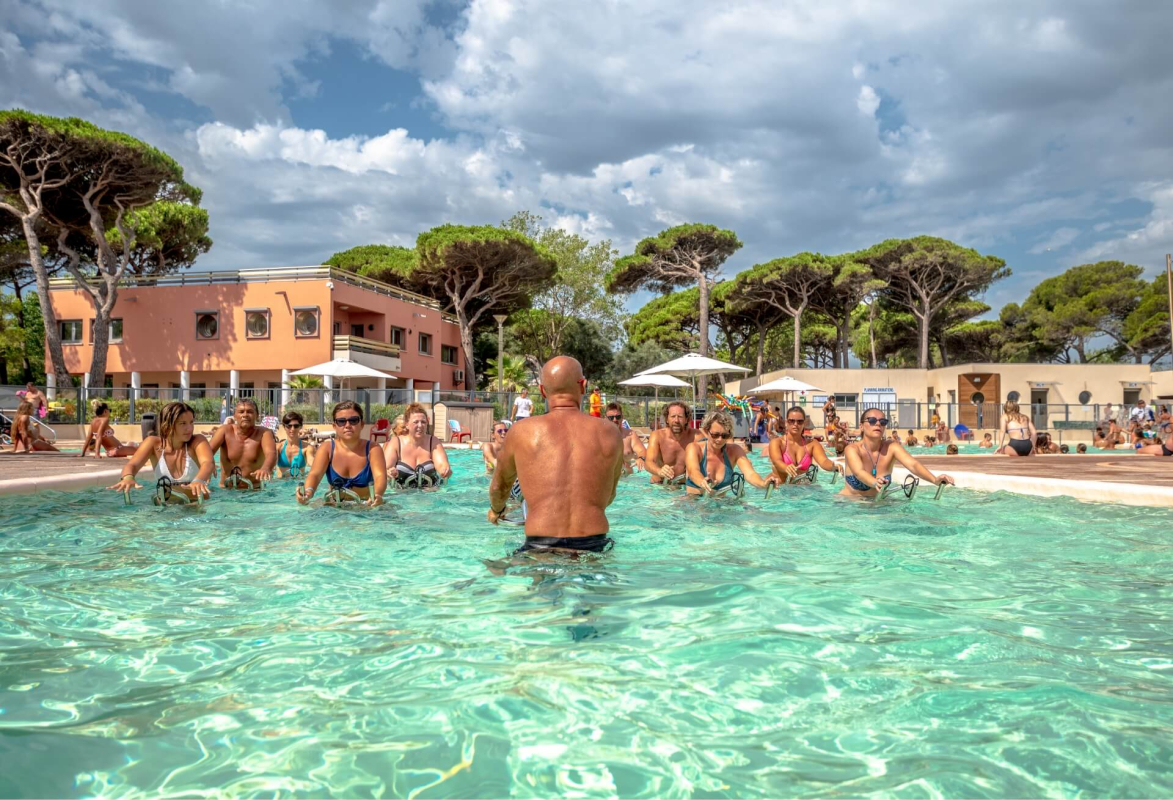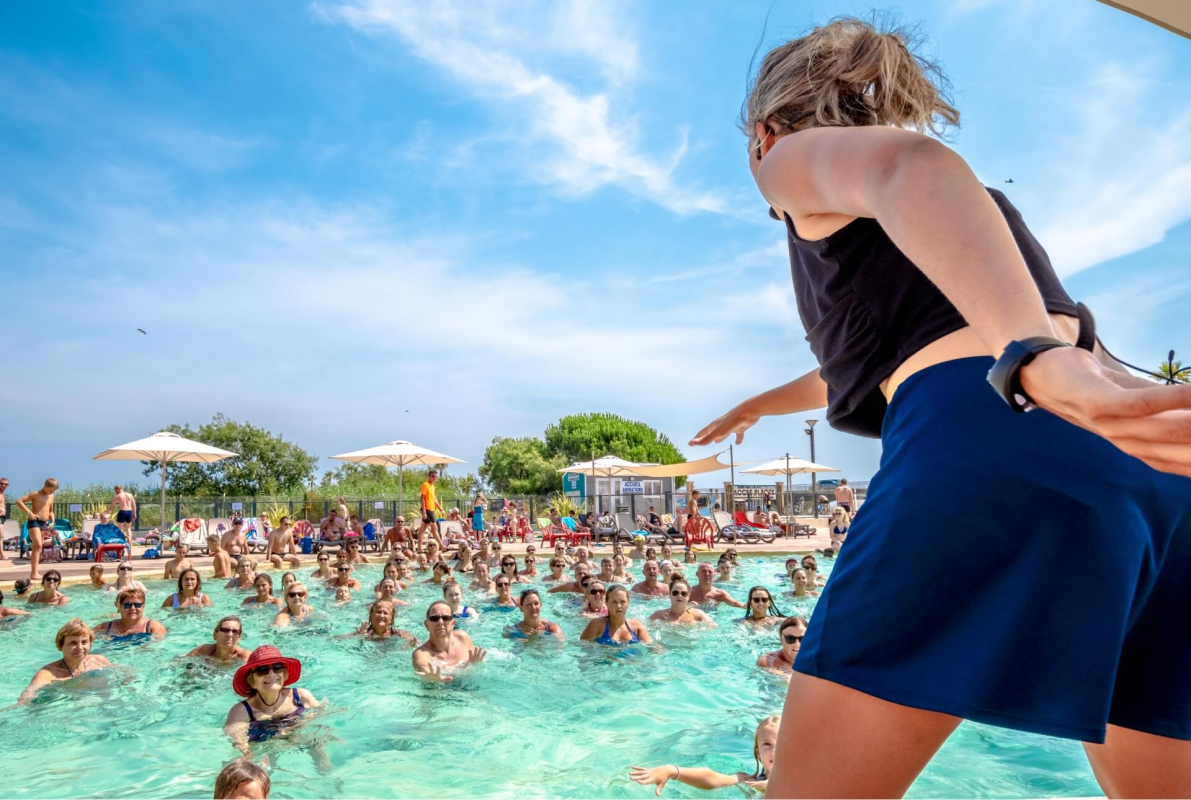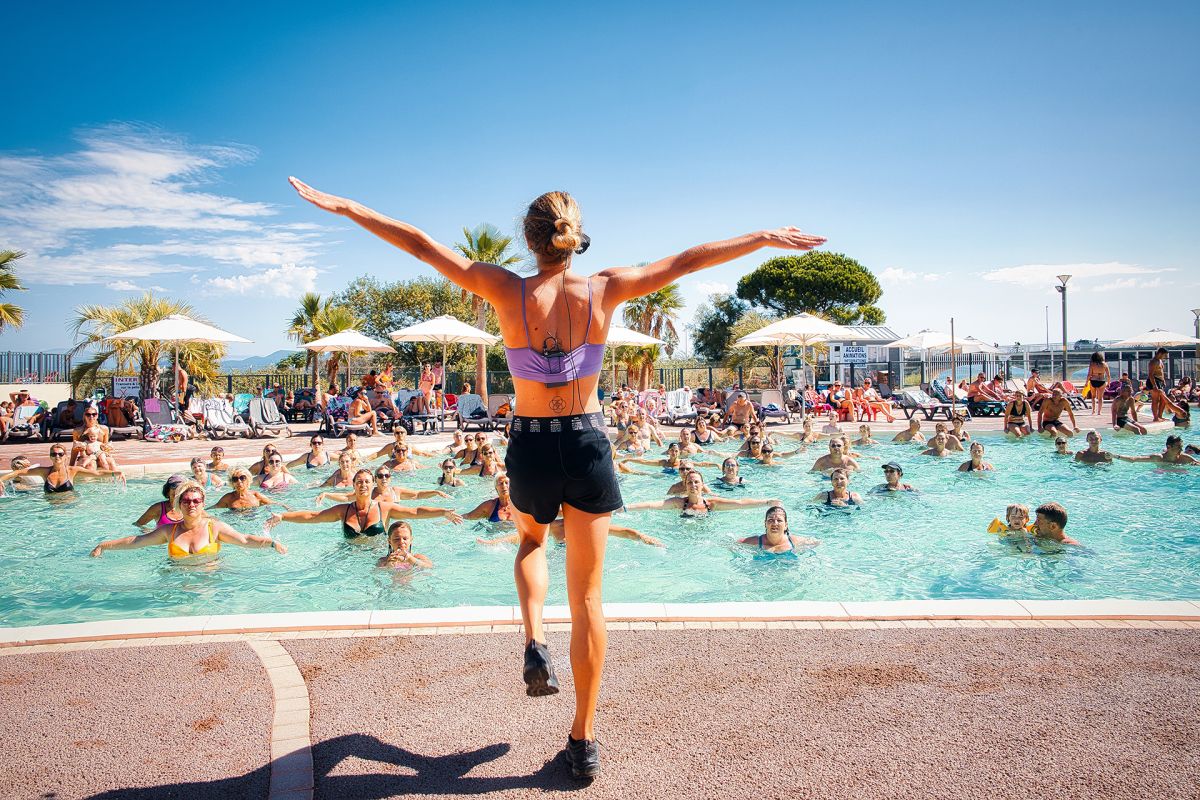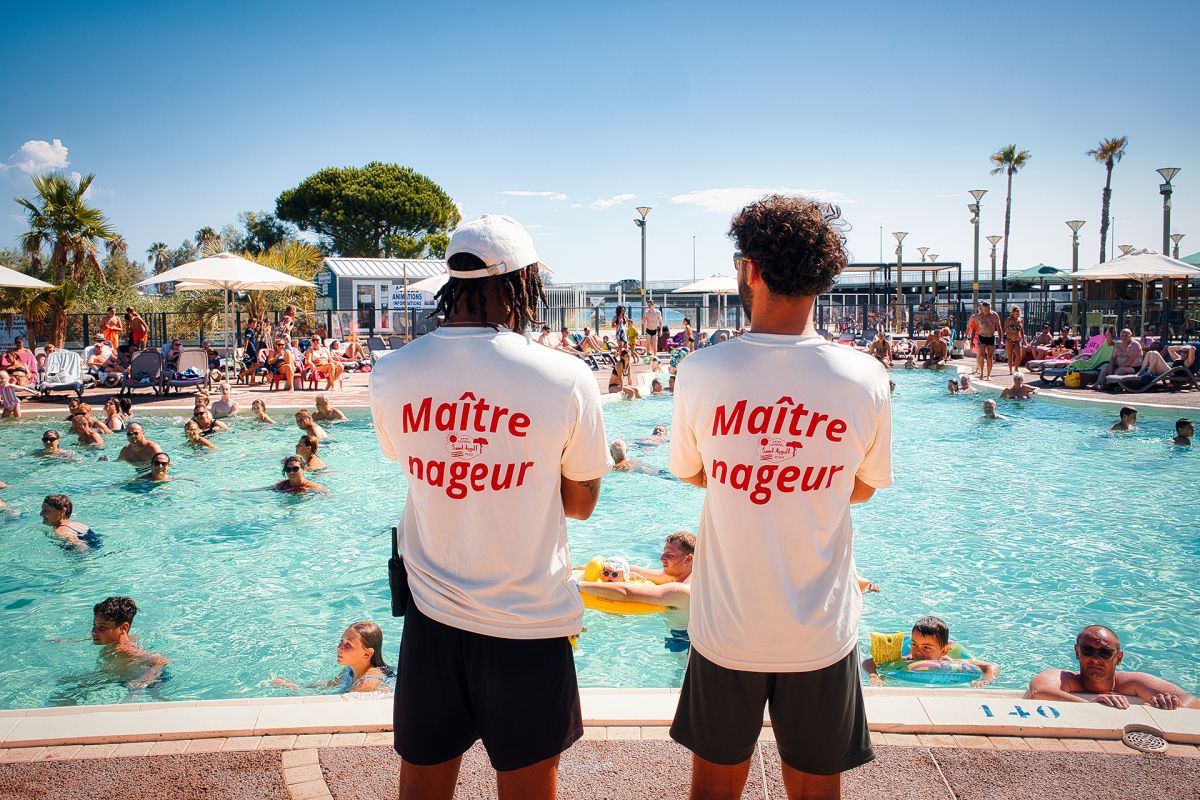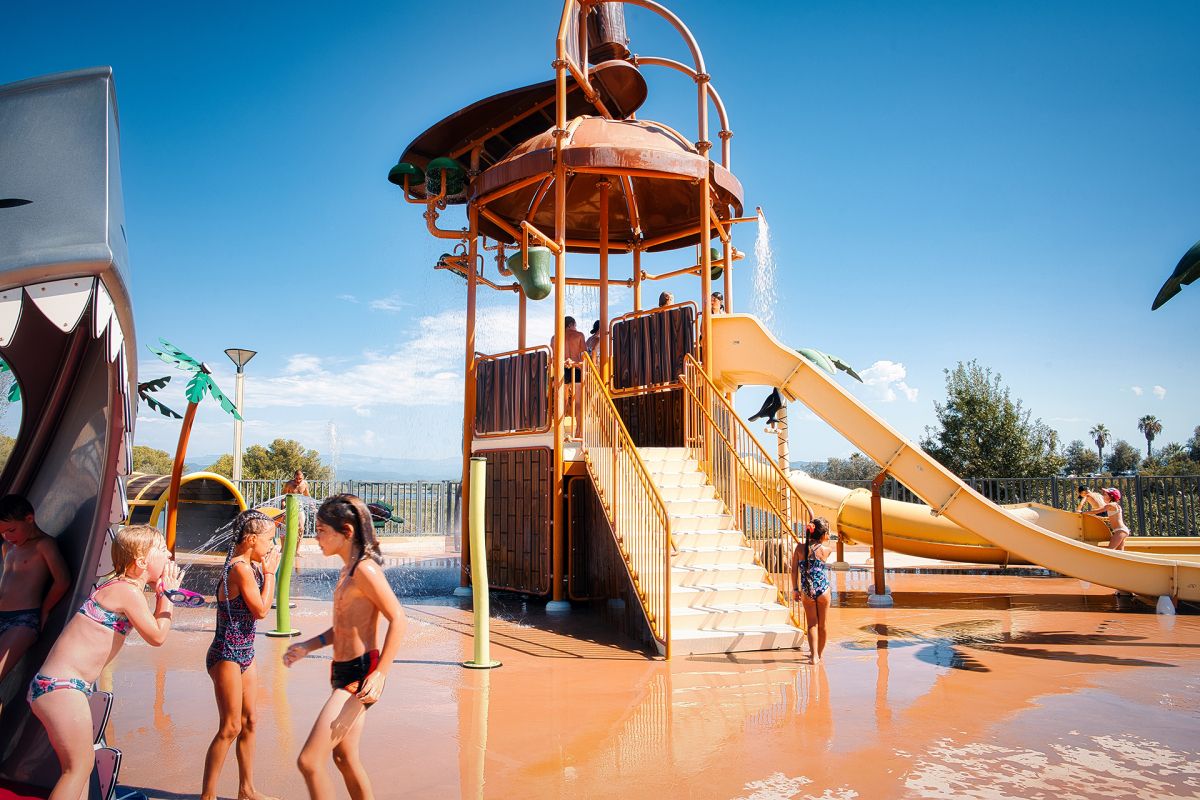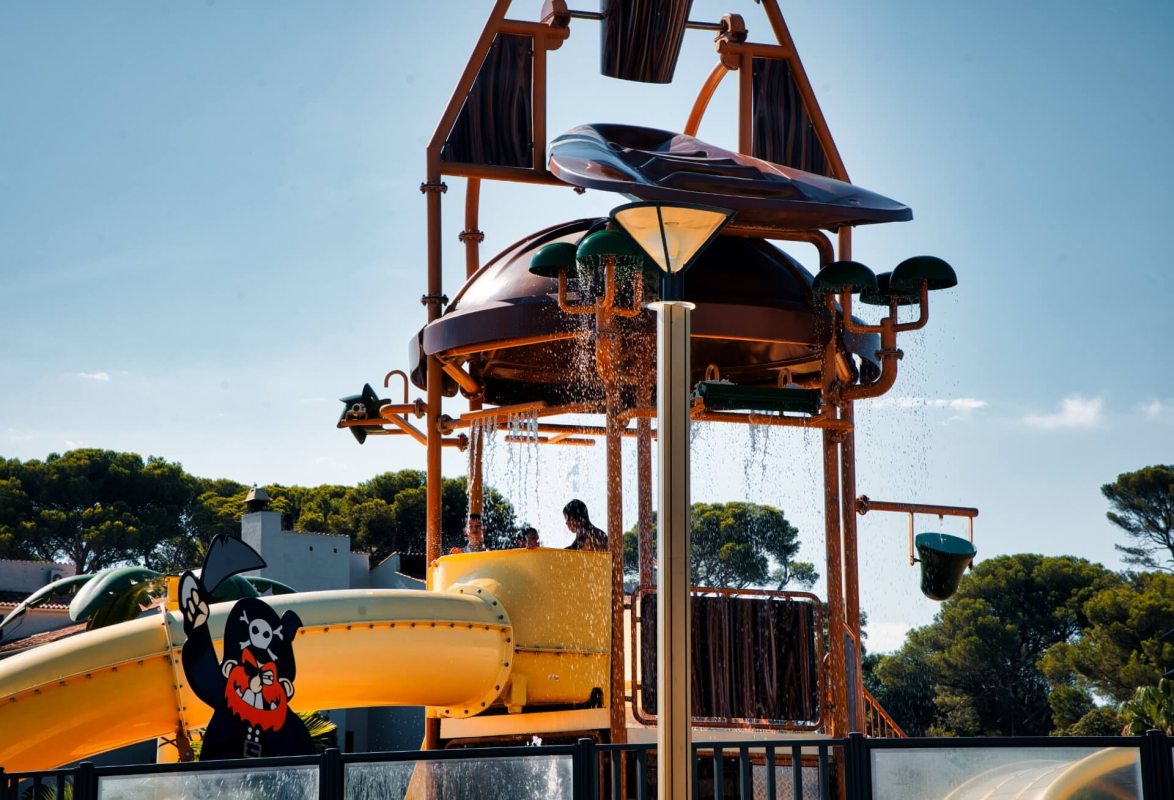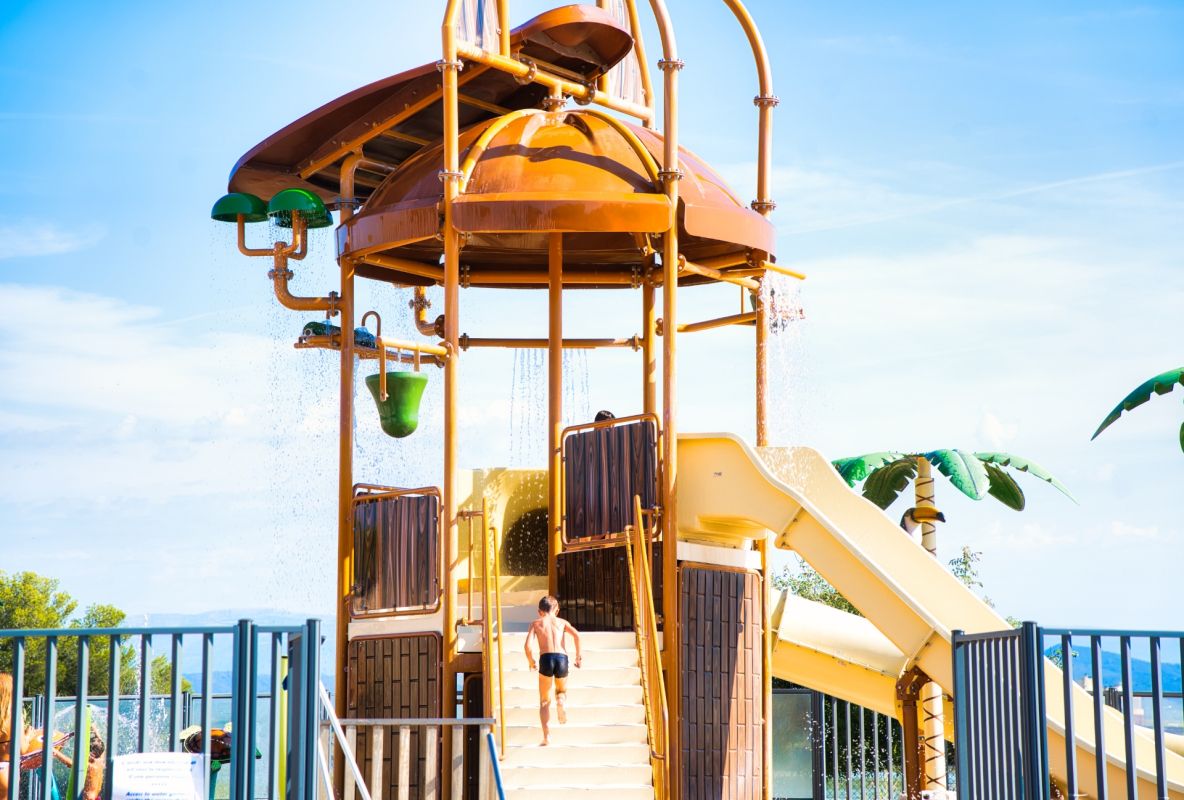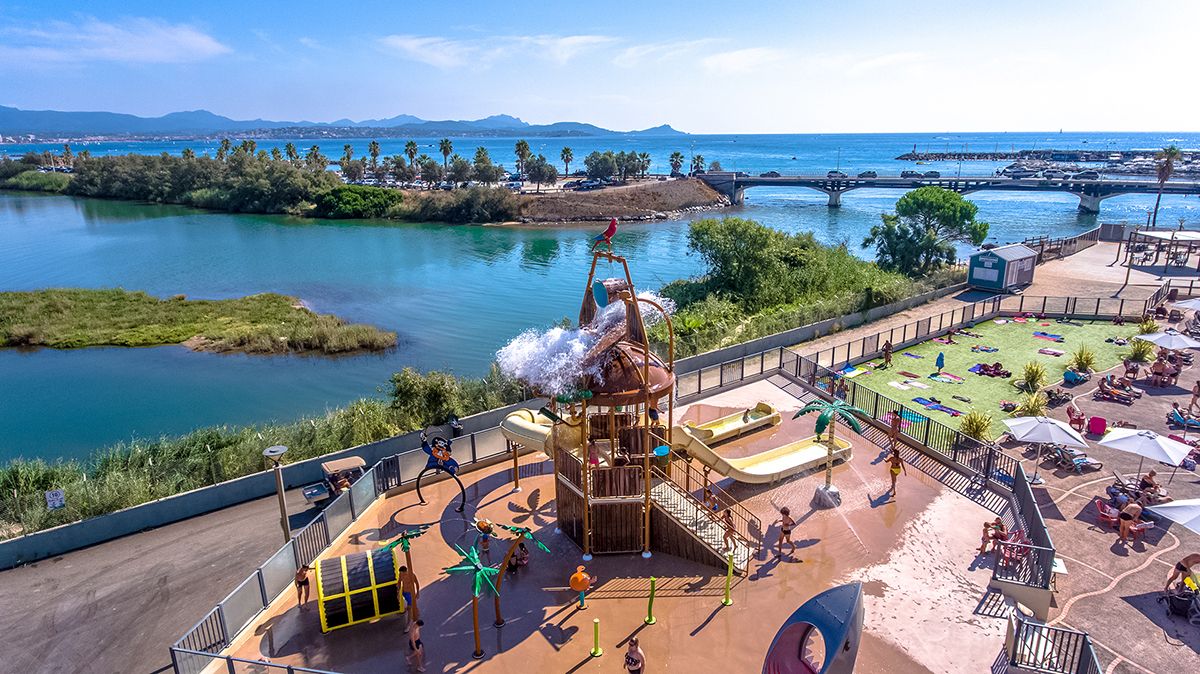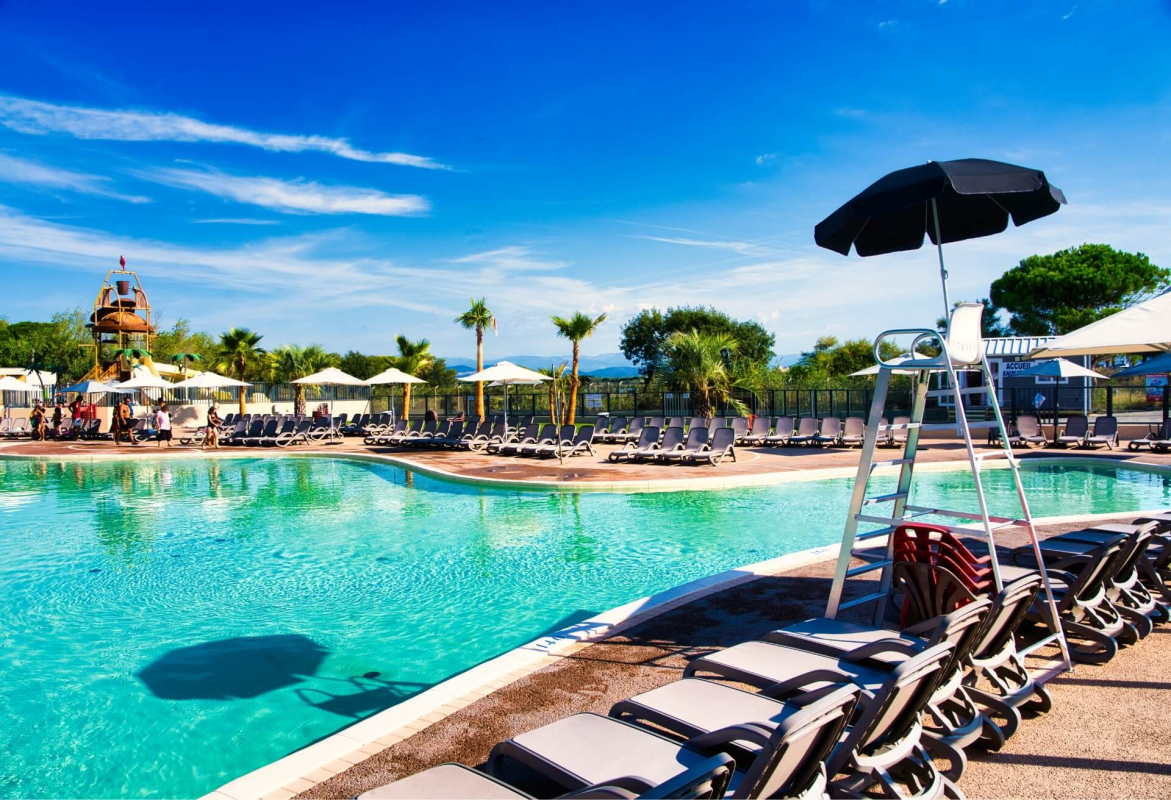 Direct access to the beaches
Feet in the water !
Camping in the Var is like enjoying the sea! Fast and convenient, reach the beach thanks to our direct access from our campsite.
Swimsuit, flip-flops, towels, sunscreen…
Here we go!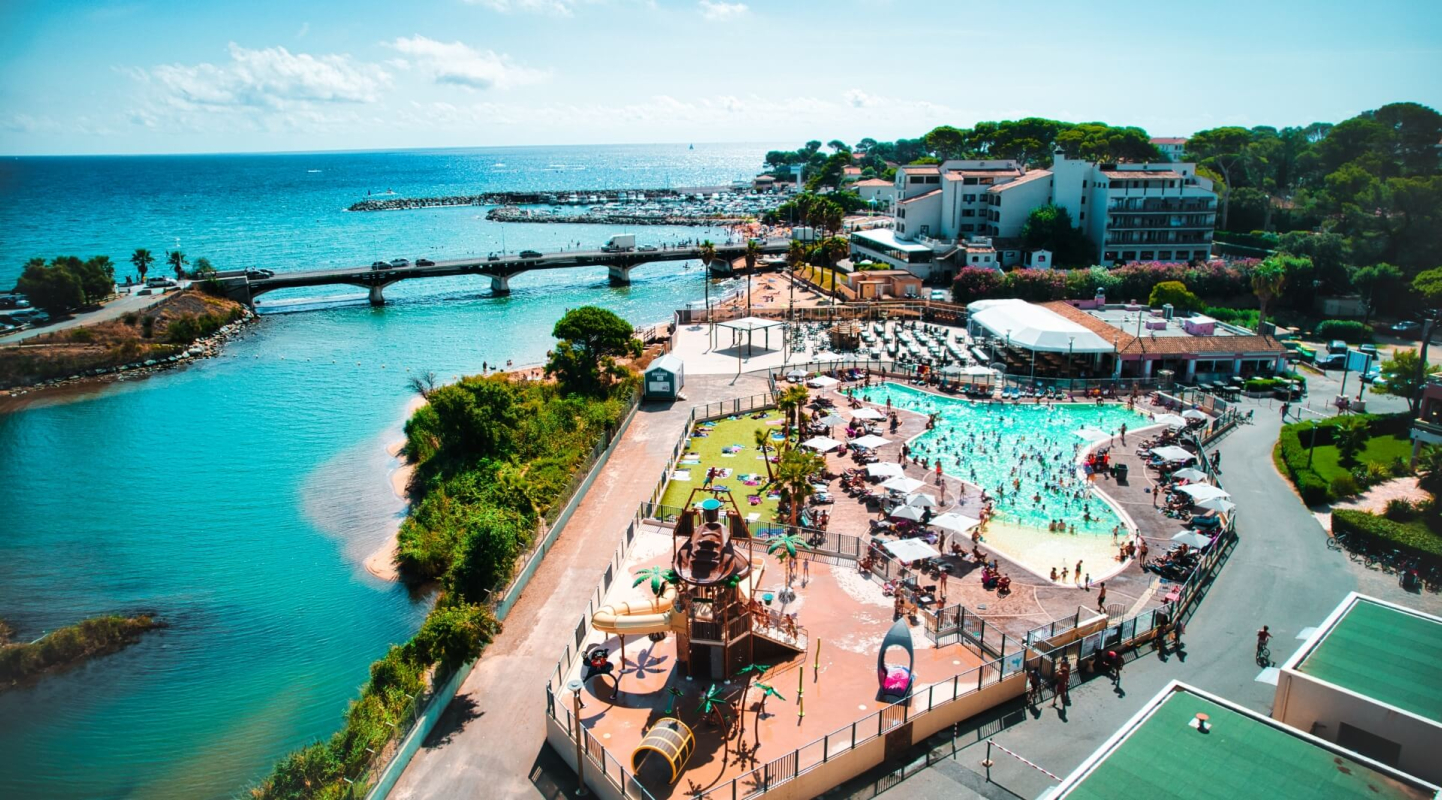 Restaurant
Restaurant Bar : Open from May to the end of September
Snack: Open from mid-June to mid-September
Our restaurant offers a Mediterranean menu with the flavors of our region. Come and discover the flavors of the South, right on your plate. Whether you indulge in a menu or à la carte dishes, an explosion of flavors will reach your taste buds. We offer menus adapted for your children.
Share a meal with friends or family, enjoying our beautiful sea view and pool view.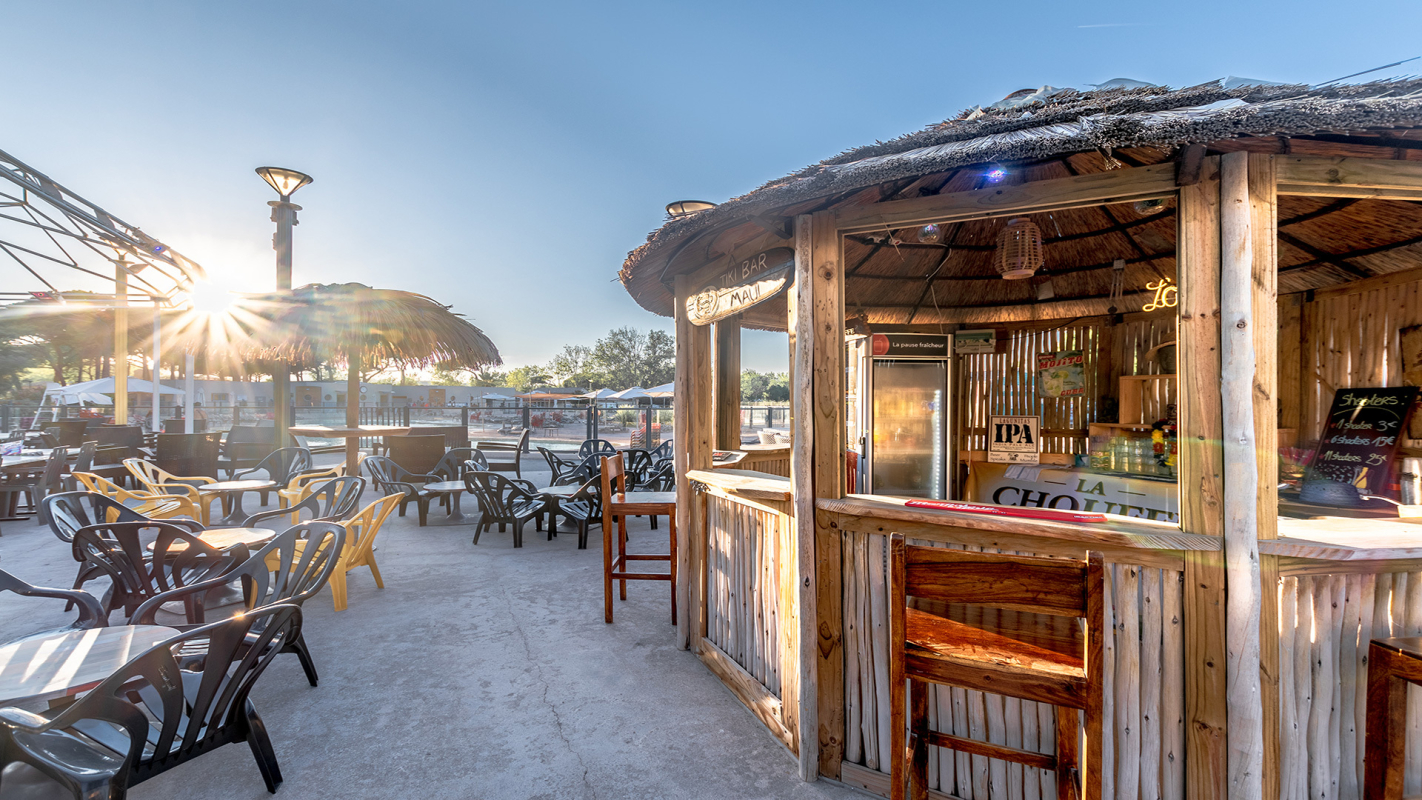 Shops
Bakery: Open from mid-April to mid-October
Supermarket: Open from mid-April to mid-October
Bazaar: Open from mid-April to mid-October
Many shops and services are at your disposal within the campsite: Bazaar, Supermarket, Bakery, Bar, Restaurant and laundry. Everything is done so that you make the most of your holidays.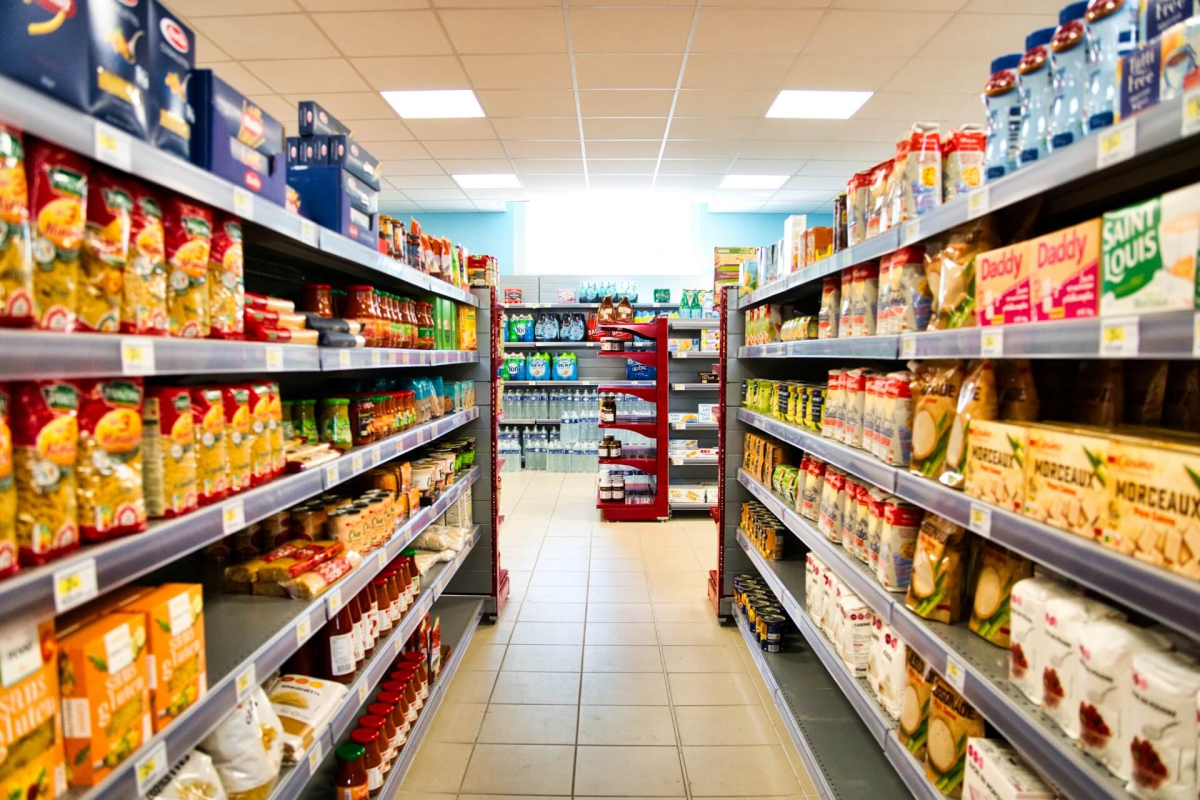 Sports New
A stay under the sign of sport
The campsite is equipped to promote sport during your holidays. In long or short stay, it is a small paradise for athletes. And for you who do not have time to practice a sports activity the rest of the year, it is an opportunity to move, to discover new sensations.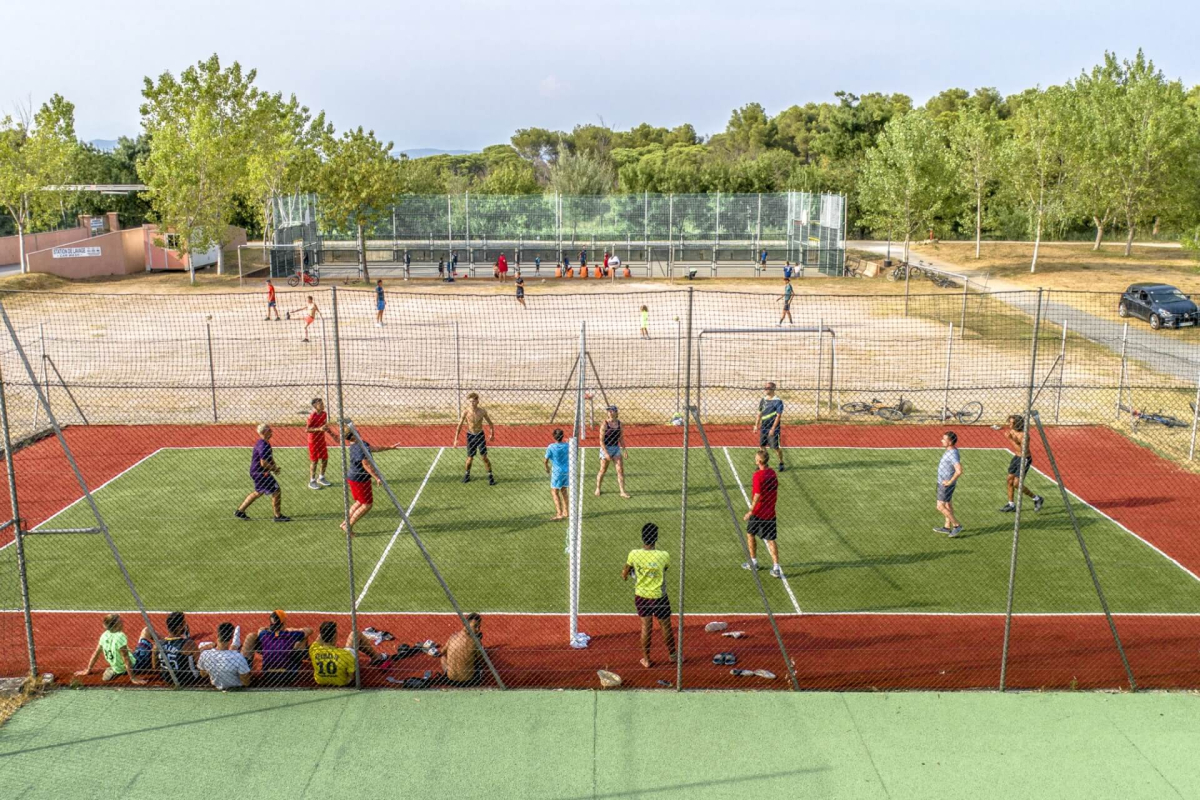 For your children
For the pleasure of young and old
The campsite of Saint Aygulf Plage is the ideal place for your holidays and those of your children. It is fully adapted to our young frimousses with its children's club, its dedicated aquatic area, its completely renovated playground, its sports fields and our many activities organized every day during the high season.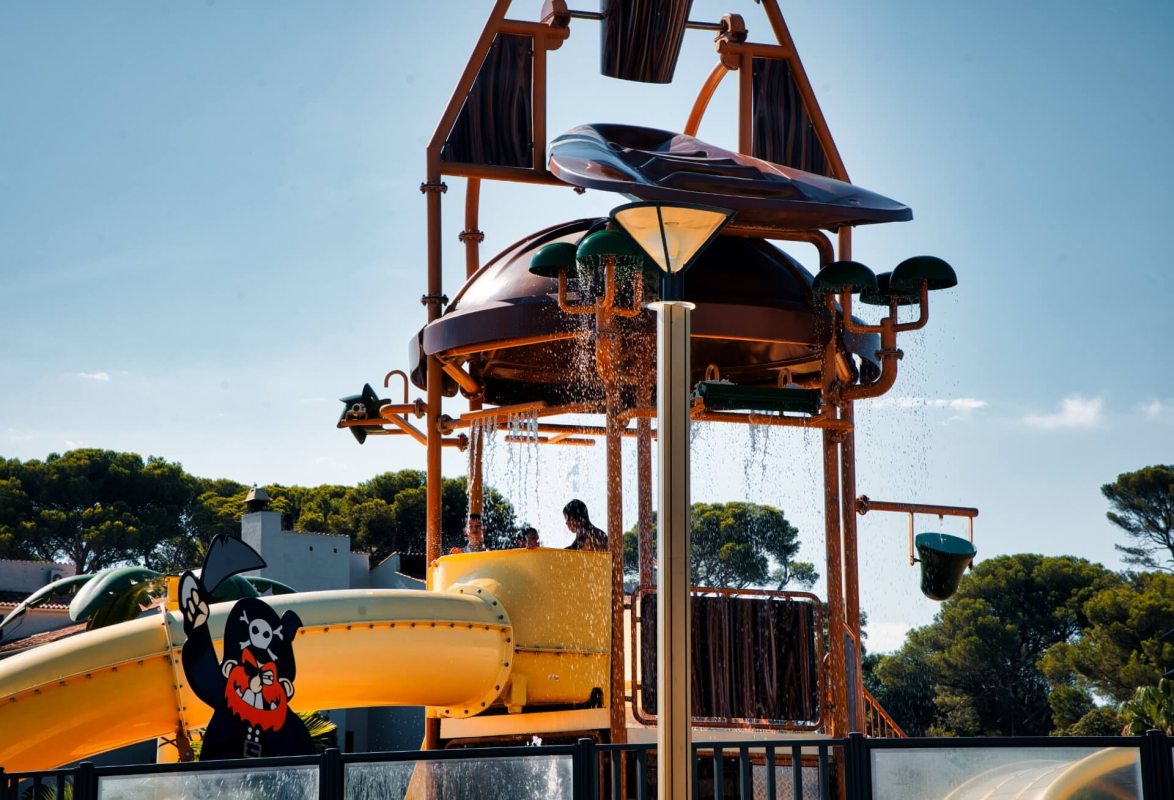 Infrastructure
A large playground for children, swings, slides, a small kingdom just for them has been completely renewed.
Electric terminals are available to charge your vehicles free of charge. Only for campsite guests.
During a roadtrip, making a stopover is necessary because motorhomes have about three days of autonomy. A stop to refuel and drain is essential. A dump station and a special motorhome wash are at your disposal…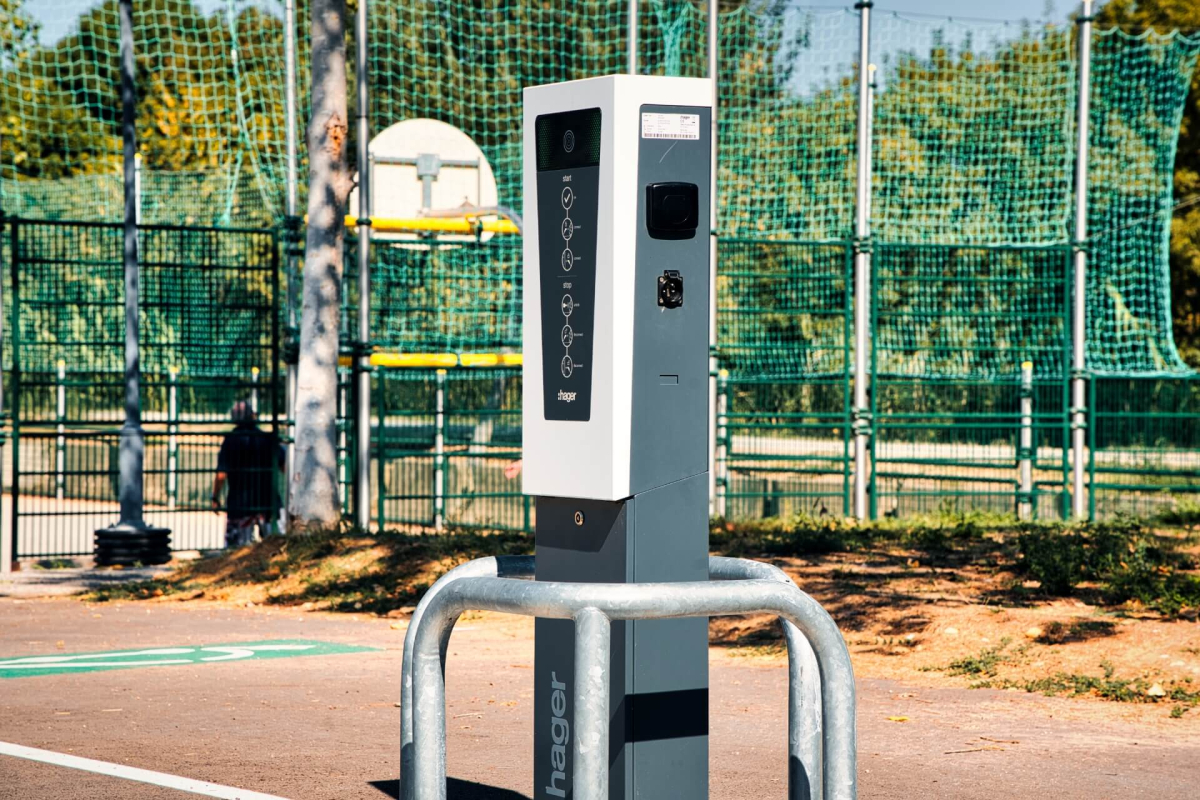 See also
Our Rentals
At Camping de Saint Aygulf you can also choose from three types of mobile homes. We invite you to discover our rentals combining camping and comfort