The meeting place for mountain bike enthusiasts :
Le Roc d'Azur !
Dates : From 5 to 8 October 2023!
The Roc d'Azur is much more than just a mountain bike race. It is a gathering place for mountain bike enthusiasts who share their love for the sport.
This annual event, located on our beautiful Côte d'Azur, attracts thousands of participants and spectators from all over the world. Whether you're a seasoned cyclist or just an outdoor enthusiast looking for adventure, the Roc d'Azur offers something special for everyone.
The Roc d'Azur offers a variety of courses suitable for all levels. Participants have the opportunity to challenge their skills, push their limits and experience thrills on the winding paths of the Esterel.
The Roc d'Azur is also an opportunity to :
For novice participants or those who wish, the Roc d'Azur offers a unique opportunity to benefit from the advice of mountain bike professionals. Experienced experts are on hand to provide technical advice, driving tips and equipment recommendations.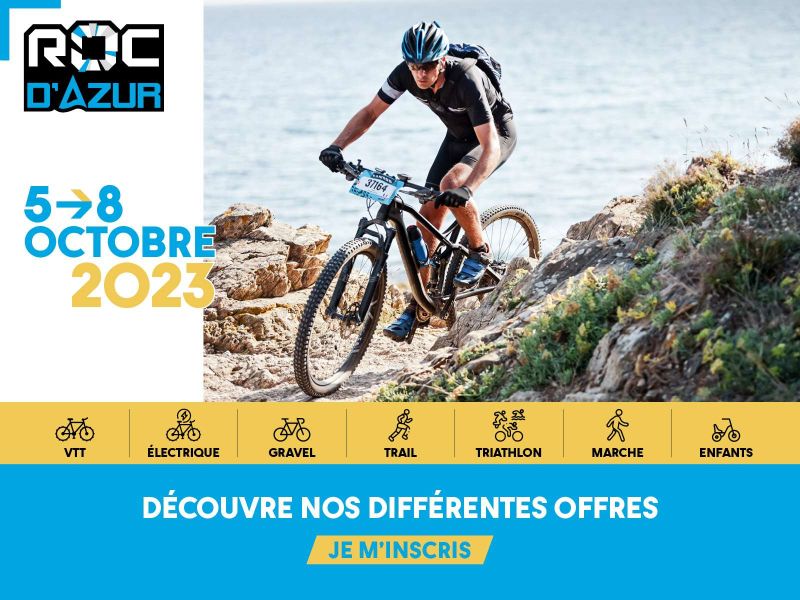 Enjoy the lively village.
It is built for the occasion and is full of stalls where you can discover the latest innovations in equipment, from advanced bikes to high-tech accessories. You can also find local products, trendy sportswear and much more.
For last minute registrations, you can click HERE !
For your accommodation, our campsite offers :
In order to best prepare you for this event, an indoor gym and an outdoor equipped area are at your disposal.
A beautiful stay in Fréjus under the sign of sport awaits you !
Book your stay right here for your next holiday at Camping de Saint-Aygulf Plage !
Tag us with @campingsaintaygulfplage and we share all your moments of joy in our stories.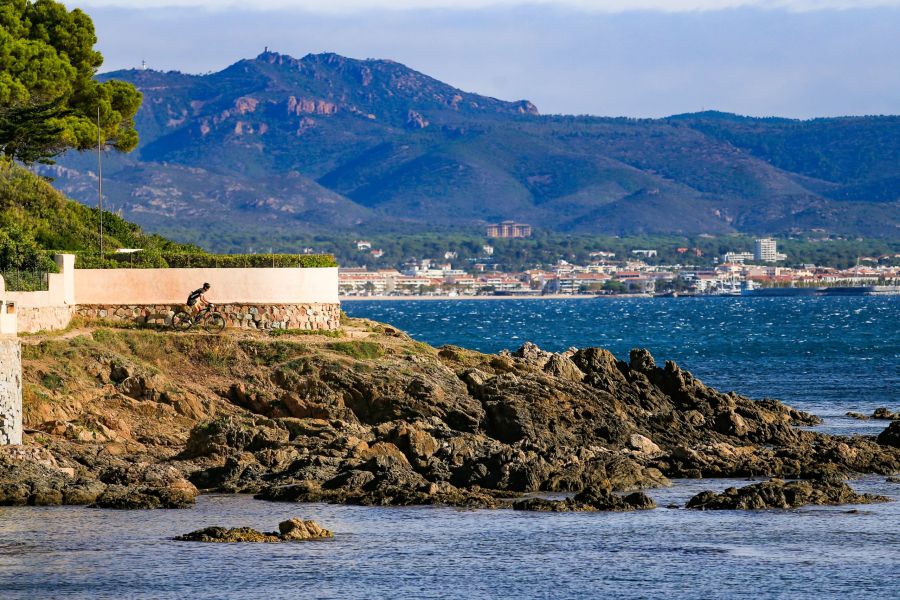 Our other articles
Discover the other news of Camping de Saint Aygulf Plage and events in the region. Good ideas to prepare your future holidays!